How to keep your dog happy whilst you're on holiday
---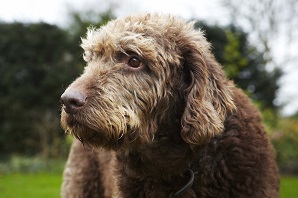 The summer holidays are fast approaching and, whilst many of us may have already booked our holiday, there will still be some of us searching for last minute deals.
However, for the dog owners amongst us, deciding whether we want a fortnight relaxing on a beach or a weekend city break is only one of the things we need to think about.
Petplan takes a look at how you and your dog can have a safe and enjoyable holiday whatever your summer holiday plans...
Having a happy holiday with your dog
Taking your dog on holiday with you can be a fun and rewarding experience.
If you're holidaying within the United Kingdom then your dog is free to travel wherever they want and the only thing you need to ensure is that where you're staying welcomes pets.
Dogs can now also travel freely within Europe as long as you carry their up-to-date pet passport.
However, there are a few additional things to consider before the journey begins:
Think about getting a quick-release tag or collar so if your dog does get lost, they can be rapidly returned to you
Make use of a lead to avoid the risk of your dog getting lost or wandering away in a new environment
Travelling without your dog
While some dogs may enjoy going away even more than you, others may find the change in routine, environment and the additional travel stressful.
The holiday destination or type of trip you have planned can also impact your decision about whether or not to take your dog with you.
A camping trip in the south of France may be perfect for them, whilst a bustling city break may not be as fun for your canine companion.
Some airlines and travel services such as Eurostar will not transport pets, which might mean it's simply not practical to take your dog on holiday with you.
So, if you do decide to leave your pet at home, then you have plenty of options to ensure that your furry family member is cared for whilst you're away.
Dog walkers and sitters allow you to leave your pet in your own home and ensure they get regular visits and exercise. Things to consider when deciding on a dog walker include:
Do they come from a reputable company? Read reviews and ask to be put in touch with customers – it's important to leave your dog with someone trustworthy.
Do they have insurance? So that if anything was to go wrong in your home you and they are covered.
Do they get along with your pet? Some dogs may be weary of strangers and the new smells they bring into the home, so it's a good idea to invite a pet sitter round for a meet-and-greet prior to your departure. Let the sitter feed your pet a treat to help with a positive introduction.
You can also leave your dog in the care of a responsible dog-loving friend or neighbour.
Consider boarding kennels that will look after your pet – ask friends and your local vet for their advice of the best ones in your area and be sure to check it out yourself and ask any relevant questions.
With any of these options, it's important to familiarise your dog with any new environment or people they are to encounter. Introduce them to new people before you go or visit any kennel with them to help them settle in.
You know your dog better than anyone, so make certain you do what is right for them to ensure everyone is able to enjoy their break.
Keep an eye on your pet whilst away
You can now also buy pet monitoring kits such as the Petplan and Panasonic Smart Home Pet Monitoring Kit which can be used in addition to having a pet sitter or carer visit your dog whilst you are away.
This kit includes an indoor camera with temperature sensor and night vision, a smart plug, door sensor and an SD card to record and share what your pets get up to when you're not around. It even allows you to turn on a lamp, radio or heater via your smartphone or tablet to help keep them content.
This can provide additional peace of mind whilst you are away, allowing you to check your furry friend is safe and well.
To find out more visit www.petplan.co.uk/petkit/
Does your dog go on holiday with you? What advice do you have for other dog owners? Let us know in the comments below…
---