Look after your pet on Bonfire Night
---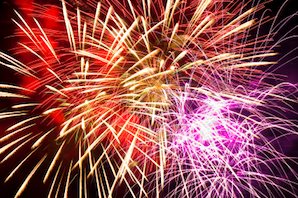 Remember, remember… While you're out enjoying Bonfire Night or having fun with fireworks at home, your pet could be distressed.
Dogs, cats and smaller animals may find the loud sizzles, pops and bangs of fireworks distressing, and it is important for owners to take sensible precautions on and around the 5th of November.
The most important thing you can do is act normally, as fussing is likely to reinforce any feelings of panic.
Take your pet indoors well before dusk and keep doors, windows and cat flaps closed. You should also make sure that your cat or dog has an ID tag or microchip in case they disappear in fear. Find out more about the Tracer® microchip from Bayer by visiting www.tracer-microchips.co.uk.
If your dog gets nervous, ask your vet to recommend an appropriate plug-in diffuser that emits Dog Appeasing Pheromone (DAP).
Rabbits and guinea pigs should also be brought inside.
---