Four easy ways to get fit - with your dog's help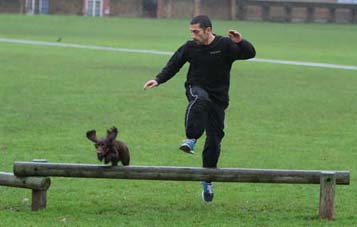 Looking to improve your fitness, but less keen on blowing hundreds of pounds on a gym membership? Then why not combine a new fitness regime with your dog's daily exercise? It's easy, and your dog will love it too.

Expert research has shown that the average cost of a monthly gym membership is £31*, which works out at £372 a year. So if you want to shed the pounds but keep your bank balance healthy too, exercising with your dog is the perfect solution.We've spoken to personal trainer Mickey Cunningham from Body Studio gym, and he's recommended these fun, effective and low-cost ways to get fit with your dog.