Animal Charity Awards 2014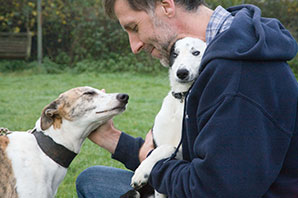 Now in their second year, the Petplan and ADCH Animal Charity Awards are back!
Created together by Petplan and the Association of Dogs and Cats Homes (ADCH) to celebrate the outstanding work of animal charities and not-for-profit organisations across the UK, Ireland and the Channel Islands, the awards recognise the hard work, dedication and commitment of charity teams, employees and volunteers.
Petplan has worked closely with charities and rehoming centres for a long time, and sees first-hand the inspirational work that goes on to help animals in need. Help us to recognise this dedication and commitment by nominating your favourite animal charity.
Every individual and team nominated will receive an anonymous nomination certificate, so even if your chosen nominee isn't lucky enough to be named a finalist, they'll still receive a thank you for all their tireless efforts to improve animal welfare.
Nominations are open until Monday 31 March 2014.