Are flea treatments safe for pregnant dogs?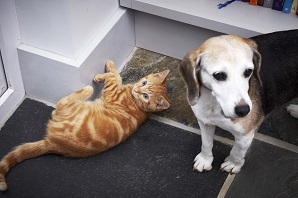 Q: My Labrador bitch is pregnant. Is it OK to treat her for fleas now, or should I wait until after she's had her puppies? What about when she is nursing them?
A: Most flea treatments are a little vague about treating a pregnant mother, though I'd suggest you hold off on treatment until the puppies are born. It's worthwhile checking with your vet if the specific flea treatment can be used on a lactating mother. Most products suggest not treating puppies until they reach eight weeks old or are more than 2kg.