Are your pets passing fleas?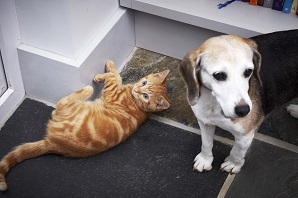 Q: My rabbit has fleas. Could she have caught them from our cat, and can the same treatments be used for different species? I usually use Frontline for my cat.
A: Rabbits can catch fleas from both cats and dogs, resulting in the same itchiness and inflamed skin problems they get. However, some flea treatments for cats and dogs can cause adverse reactions in – or even kill – bunnies. For safe, effective removal of fleas, you should speak to your vet about flea treatments specifically designed for rabbits.