Can I leave a rabbit outdoors over winter?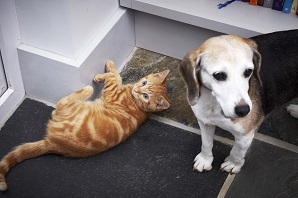 Q: I usually bring my rabbits indoors around the end of October but, as we have several children and only a small house, we'd ideally like to leave them outdoors next winter. Is this possible?
A: A rabbit would normally shelter by burrowing deep underground but, as that's not possible for a pet, we need to take other measures to protect them from the long British winter. You could look into the possibility of placing heat lamps in a covered section of the hutch, and using appropriate dry bedding for a winter outdoors.
The hutch should be in a sheltered position and, ideally, off the ground to avoid frosts. Your rabbits must be checked every day, and you may need to bring them indoors if there's a lot of snow.