Could your pet have diabetes?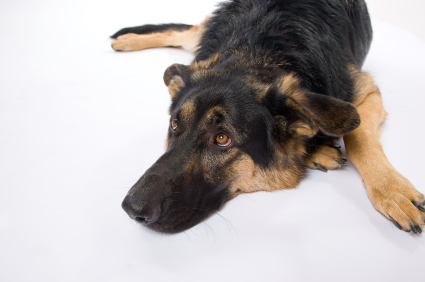 November is Pet Diabetes Month, so it's an ideal time to check for the warning signs of the disease in your pet.
Cats and dogs suffer from diabetes mellitus, or sugar diabetes. This is the result of a shortage of the hormone insulin, which affects the concentration of glucose (a type of sugar) in the bloodstream: a lack of insulin means that the body cannot absorb glucose properly. It affects an estimated one in 200 pets, and those over six years old are most at risk. And with dogs, there are several breeds - such as German Shepherds, Labradors and Terriers - that are more susceptible than others.
Five symptoms that could mean your pet has diabetes
1. It is always thirsty or is drinking a lot of water
2. It is tired, lethargic or less active than normal
3. It has lost weight
4. Its coat is thin, dry and dull
5. It is urinating more than usual or having 'accidents' in the home
If your pet shows any of these symptoms, you should have it checked by a vet as soon as possible. Early diagnosis is vital, as untreated diabetes can result in serious illness or even death.
However, if your pet is diagnosed with diabetes, you needn't worry. While it will need twice-daily insulin injections and will need to eat a low-fat, high-fibre, high-carb diet, there's no reason why it can't continue to enjoy a full and active life.
Do you have anything to add? Just let us know by commenting below.