Debate: Use DNA testing to tackle dog fouling? Part 2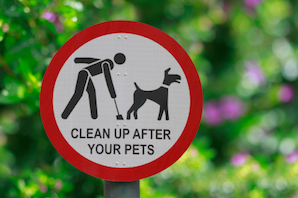 Last week, Councillor Robert Coghill told us how he supports registering dogs' DNA in the battle against dog fouling. On the other side of the debate is Councillor Phil Scott, who believes that the answer is education, not enforcement
We recently ran a hard-hitting campaign to tackle the issue of dog fouling and the response was fantastic. We gathered enough intelligence to deal with the perpetrators by way of fixed-penalty notices. I'm not saying we've cleaned up the county, but we have raised awareness and pinpointed hotspots - our environment wardens now make a point of patrolling these regularly.
Although we like our wardens to be seen - it reassures the public and acts as a deterrent - we also run covert operations and we are starting a scheme to encourage volunteers to hand out poop bags and offer advice
in public areas.
We have discussed the option of a DNA scheme but as well as being potentially very tricky to enforce, we prefer to educate people rather than to wield a big stick. We like to keep people onside as we think it's the only real way of tackling the problem.
Of course, there will always be the minority of irresponsible owners who don't want to know - these are the people who have no qualms about giving you a false name and address. How would that work when compiling a DNA database?
You've got to consider the cost, too. Taking someone to court costs money - the very thing that a cash-strapped council may struggle to find. Then there's the human rights issue - it would be a potential minefield. But by working together through awareness and a zero-tolerance approach, we can crack the problem.
Councillor Phil Scott, portfolio holder for the environment, Hastings Borough Council, East Sussex