Feline vaccinations - why your cat really does need them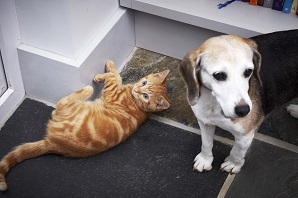 Q: Our cat had vaccinations as a kitten but we didn't keep them up. The vet told us that he needed his booster vaccinations and suggested starting the course again. Is it necessary for cats to have these injections throughout their lives?
A: Feline vaccinations are one of the reasons why our cats live so long today, along with the leaps made in feline medicine. If lots of cat owners decide against vaccinations, the prevalence of these diseases is set to rise. Immunisation against common viruses, cat flu, feline enteritis, chlamydia and feline leukaemia (FeLV) are required yearly as, unlike some human vaccinations, vaccinations for cats at the present time only offer protection for a year. With the risk of the disease being prevented greatly outweighing the potential side effects of the shots, I believe that vaccinations are worth it. And while your cat is at the vet, a thorough check up and yearly MOT is always a good idea to ensure that any signs of illness are picked up early. Speaking for myself, not only is my cat vaccinated annually, but rarely in my 12 years of practice have I seen a reaction to the vaccinations. But I do see animals suffering with cat flu and the dreaded FeLV, and I'm sure that if they could go back in time, many owners would have opted for vaccinations.
Scott Miller, vet