How to end your flea infestation once and for all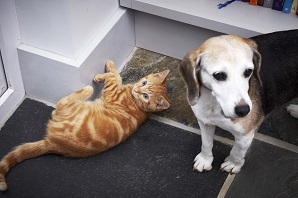 Q: My cat had fleas, and although I treated him and sprayed my house twice with Acclaim, it is still infected. What can I do?
A: The spray you used should have residual action for six months, so discuss this with whomever you bought it from. Ensure that you're washing your bedding and spraying any upholstery at the same time to rid your whole house of fleas. Check the treatment for your cat, too, as the best products are sold by prescription from your vet. If you've done all this and still have a problem, then you may need to get your house fumigated. Fleas can survive the colder months, so getting rid of them now is vital to avoid them settling into your home over the winter.
Scott Miller, vet