Is blood-pressure medication safe for your dog?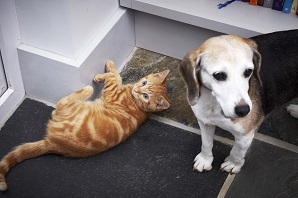 Q: My nine-year-old German Shepherd bitch was prescribed Atenolol for the blood pressure problem SVT two years ago. She recovered well but after her last booster, she became lethargic, unsteady and off her food. I'm worried this year's booster may affect her badly.
A: SVT or supraventricular tachycardia (excessive beating of the heart) usually occurs in dogs with heart structure abnormalities and the drug Atenolol is used to treat the resulting high blood pressure. This can be a complex condition and it sounds well managed by your vet. There's no reason why your dog would react badly to a booster, so it was probably just a one-off occurrence. Maybe she was a little off-colour at the time of her injection. Speak to your vet about your concerns and ask about giving an antihistamine prior to her jab, just in case your dog did have a minor reaction to her last vaccination, as this can lessen any side effects.
Scott Miller, vet