'Like to Help' microchip pets with Petplan and Blue Cross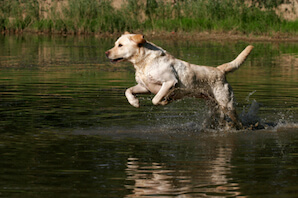 Petplan have teamed up with animal charity Blue Cross to help their mission to microchip the pets of Great Britain – but we need your help.
To raise awareness of the importance of microchipping, we're asking you to like our Help Blue Cross Facebook app and, for every 25 likes we get, Petplan will fund one microchip for a Blue Cross pet.
We're aiming to microchip 1,000 pets by 31 July to help ensure far less pets are separated from their owners.
Each year hundreds of much-loved animals are handed in to Blue Cross rehoming centres across the UK with no way to identify them, meaning that owners and pets are separated for longer than necessary, and the already stretched rehoming centres have even more pressure heaped on them.
Microchipping is a simple procedure (a microchip the size of a grain of rice is inserted under the animal's skin) and can have huge benefits – just look at what happened when Zoe's seven-year-old Staffordshire Bull Terrier, Zena, went missing during one of her daily walks.
"When Zena disappeared I was absolutely distraught," said Zoe. "She wandered off during the same stroll I did with her every day, and wouldn't return when I repeatedly called for her.
"I was worried that she had been stolen and we would never see her again.
"She is the most lovable pet I could have asked for and the thought of losing her was devastating. If it weren't for her microchip that could easily have been the case.
Zoe received a call from the Blue Cross Hospital in Victoria later that day telling her that Zena had been found and, although she was injured in a road accident, she was safe.
Following treatment for her injuries, Zena returned home and remains a happy, healthy dog in a loving home.
"I absolutely recommend all pet owners get their pet microchipped," added Zoe. "It's such an effective solution to common problem."