Older pets rule!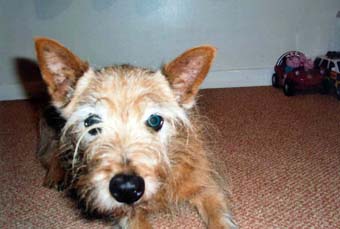 Here's a lovely story we received from a Petplan customer whose "pet family" has lived to a ripe old age - and still brings her joy
I just wanted to say a big thank you to Petplan for helping my geriatric family live to a ripe old age. My "pet family" consists of a 17-year-old shorthaired tabby Pandora, the matriarch; her 16-year-old sidekick Puddy Cat; and the baby of the gang, Mutley, a 13-year-old Norwich terrier, who does a great Victor Meldrew impression.
When Puddy Cat was two years old she had a severe reaction to a vaccination, which led to her having a prolonged stay at our vet's. Luckily she was insured with Petplan, which was such a relief.
Mutley had a series of fits and vomiting episodes six years ago and we thought we might lose him, as did our vet. He was also insured with Petplan, which meant he was able to have in-depth tests carried out. They revealed he was suffering from pancreatitis, which is easily treatable through a managed diet.
During such a stressful time when our pets were seriously ill, it was so reassuring to know that we didn't have to worry about rising vets bills. We could just put our animals' welfare first and make the right decisions without worrying.
Now looking back at my geriatric trio, who have given us so much love and affection, tears and traumas over the years, I am so glad that we made the decision to insure them with Petplan when they were tiny. Here's hoping that we have plenty more years of fun with our two 'old ladies' and our 'grumpy old man'.
Silvana Stratford, via email
If you'd like to tell us your Petplan Customer Story, just email us at: petplanblog@petplan.co.uk