Your pets are Petplan's new TV stars!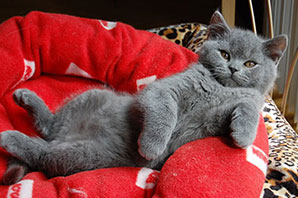 A new TV advert starring dogs, cats and rabbits selected via a competition we ran on our Facebook page airs for the first time tonight!
After we broadcast our previous Petplan TV advert at the beginning of this year, we were inundated with hundreds of requests from people who wanted to see their own pet on the telly. In response, we decided to run a Facebook competition asking people to send in photos of their dogs, cats and rabbits for a chance to do just that.
Amazingly we received 30,000 entries from owners. The final 42 were selected by our Facebook fans and included all sorts of breeds, cross breeds and pets of different shapes and sizes. These then became the stars of our newest ad.
The result, our brand new advert, will be first aired on national TV before, after or during The Zoo which is shown at 8pm on ITV tonight (17 July). For a sneak preview click here!
We hope you enjoy it – and if you're on Twitter, we'll be tweeting from our Twitter account @PetplanUK using the hashtag #PetplanTVstars.