Pets in the News: a luxurious cattery and dog language secrets revealed!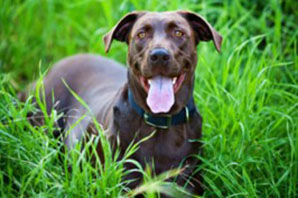 There's never a shortage of great pet stories on television or in print – but the past few weeks seem to have been particularly fruitful for fans of feline fun or dog drama.
Here's Petplan's rundown of our favourite recent stories about our furry friends but, as always, if you think we've missed any gold, let us know in the comments section below…
First up, we have a tale that makes the journeys of Chance, Shadow and Sassy in Homeward Bound look like a stroll in the park. The Telegraph tells how a group of Swedish athletes competing in a 430-mile adventure race in Ecuador befriended a stray dog – and ended up taking him back to Scandinavia.
The dog – who the adventurers named Arthur – refused to leave the group and followed them to the end of the gruelling trip, that saw the dog overcome plenty of dangers, including fast-flowing water.
Team member Michael Lindnord adopted Arthur and the former-stray now lives with him, his wife and daughter in Sweden. Let's hope he has a more relaxing time in his adopted homeland...
Closer to home, a study at Sussex University appears to have found that dogs really can understand what we're saying to them.
The researchers found that dogs are able to recognise groups of consonants and vowels that are spoken and can learn to recognise certain words.
They also believe that dogs can recognise more subtle aspects of human speech such as intonation and emotional tone – so make sure you're not being too harsh next time your pet traipses mud across your new carpet.
Finally, if you think your cat deserves nothing but the best, then the Daily Mail's story about the New Forest's 'Hotel Cat' may be right up your street.
Boasting seven rooms, Skype and king prawn dinners for its residents, the hotel is a luxurious retreat for your cat if you need to leave them in someone else's care for a week or two.
However, all this luxury – including a garden room that contains trees, tunnels and sun loungers – doesn't come cheap. The hotel costs £250 a week but, for some owners that appears to be a small price to pay for letting their cat experience five-star comfort – the hotel has apparently been inundated with requests for information.
Have you seen any pet stories that we missed? What's caught your eye these past few weeks? Let us know below…