Dolly the dog and George OsbornePets in the news: Dolly Parton the dog and George Osborne's Hamsterrsquo;s Hamster In News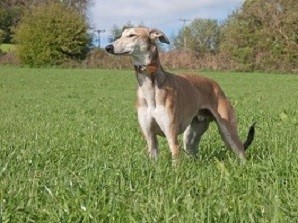 There's not exactly been a shortage of news over the past few weeks but, no matter what's going on in the world, there always seems to be column inches spare to write about cats, dogs and other pets.
So, to ensure you don't miss anything, we've sifted through reams of newspapers and webpages to bring you our favourite pet stories from the past couple of weeks – and here they are…
First we have the story of Dolly Parton and a dog that has been named after her.
A white Lurcher was found during the clean up at the Glastonbury Festival where Dolly was performing last month. The Happy Landings animal shelter took her in and named her 'Dolly' after the singer.
Speaking on video after the event, the country music star said she would take the dog in if the owners weren't found. However, the owners eventually came forward and Dolly (the dog) has since returned home.
Earlier this week, Dolly (the singer) said: "I was kind of disappointed because I was planning to take her home, I was going to name her Glassie for Glastonbury. I couldn't have called her Dolly, that would have been a little confusing.
"We got a call from the main people with the government and they told us that the true owners did come forward. There was a language barrier; I think they were from another country. They got the dog back so I don't get to take her home. I was looking forward to it."
Meanwhile, it's not just the reshuffle that has caused problems at Downing Street.
Speaking to First News, Chancellor of the Exchequer George Osborne revealed his pet hamster went missing for two weeks only to be found in an electricity cupboard by their cat, Freya.
The Chancellor appears to have learnt an important lesson about making sure your hamster can't run riot though. His advice?
"The bath is a good place to put a hamster as they can't get out at the sides."
We're not sure the hamster would agree, George.
Finally, if you can deal with the cuteness, here's the latest cat set to take over the internet.
The kitten currently has no name but has been nicknamed Purrmanently Sad Cat or PSC for short – it's surely only a matter of time before the internet is just pictures of cute cats!
Have you seen anything we've missed? Let us know your favourite pet story below…