Heart-warming dogs and walkies with drones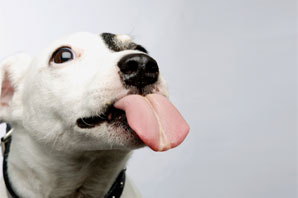 Whether it's hero cats or surfing spaniels, pets will always fill newspaper columns and television airtime.
May has been no different, with dozens of great stories from around the world showing just how much we continue to be obsessed with animals and their behaviour.
Here are a few of our favourite silly stories and cockle-warming tales…
We start with the news that having to leave the house to walk your dog may be a thing of the past – in a few years at least.
The International Business Times reports that a New York-based videographer, Jeff Myers, has programmed a drone to take his pet golden retriever for walks.
You can see the drone doing walkies here, although we're not convinced anything really beats getting out and about with your pet.
Elsewhere, Buzzfeed have treated us to a couple of great dog posts in May.
Firstly, we have The 100 Most Important Dog Photos of All Time. We're not convinced they're the most important of all time, but they're certainly amongst the funniest (61 is our favourite).
The folks at Buzzfeed have also brought us a highly scientific quiz to solve a question you've surely asked yourself – what's your inner dog breed? Be sure to let us know whether you agree with your result below.
Finally, this may be a few months old but we absolutely love this video and wanted to share it with you again.
It's the story of seven-year-old Owen Howkins and his dog, Haatchi.
Owen has Schwartz Jampel Syndrome – a condition which leaves his muscle in a permanent state of tension – and his life has been transformed since his parents adopted Haatchi, a three-legged Italian Shepherd who survived being hit by a train.
We did a short story on it back in April but didn't actually post the video – so here it is…
Have you seen any great stories or videos we missed? Let us know below...