Is this the world's luckiest cat?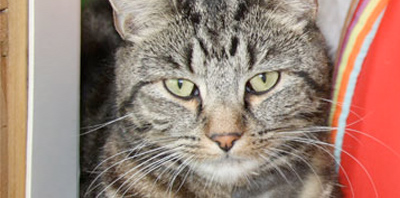 If cats really do have nine lives, it's safe to say that Lex from London has used nearly all of his, after a 70-mile journey in the engine bay of a van.
Curious Lex leapt into the van of a local animal-lover as she set off for Wood Green Animal Shelter near Cambridge.
On arrival, the driver discovered Lex, covered in oil. Staff cleaned him up, checked him for injuries and gave him a bed in the cattery.
A few days later the driver realised the cat belonged to one of her neighbours. Relieved to have tracked Lex down, the owner contacted the shelter and was delighted when staff said they would transport Lex (whom staff had named Diesel) to the London shelter, where they were reunited.