Top five pet events of 2014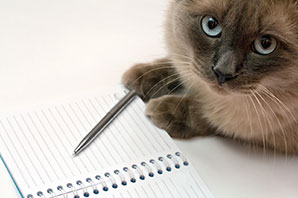 There are many exciting pet events taking place in the UK this year, whether you want to show off your prize pooch, raise money for pet charities, or just find out more about your four-legged friends - there's something for everyone. As we don't want you to miss out, we've selected our top five for you to pop into your diary:
1. National Pet Month
1 April-5 May, throughout the UK
Spread the word about responsible pet ownership and celebrate life with your pets by taking part in National Pet Month. The theme of 2014 is "Celebrating our pets", and you can take part in events going on in your area or get involved by holding your own event. To find out more, click here.
2. London Pet Show
17 and 18 May, Earls Court One
Back for the fourth year, the London Pet Show 2014 is taking place in a bigger venue than last year, meaning that visitors will enjoy even more animals, new amazing animal action displays, and fun and informative talks and demos. This event is fantastic for any animal lovers, and has six zones for you to discover. For ticket information, visit the website.
3. Battersea Dogs and Cats Home Nightrider Cycle Challenge 2014
7-8 June, London
Why not help to raise money for Battersea Dogs and Cats Home by taking part in this unique 100km cycle ride through London? To make the event even more exciting, you'll be cycling through the night, seeing a beautiful moonlit city. To find out more about this event and others happening in the year, visit the Battersea Dogs and Cats Home website.
4. All About Dogs
Various locations and times
The All About Dogs events take place in various different locations through the UK. Organised by dog lovers for dog lovers, these weekends are a chance for your beloved pooch to have some fun, and for you to meet like-minded people. There are competitions, entertainments, shopping and more. Visit the website for more information about dates and locations.
5. Crufts 2014
6-9 March, Birmingham NEC
The world's largest dog show is back. This year you can meet and greet over 200 pedigree breeds in the Discover Dogs area, watch more than 22,000 pretty pooches compete for the title of Crufts Best in Show 2014, visit hundreds of stands with treats and offers, and much more over the four days of the event. To find out more, visit the website.
Do you know of any other exciting pet events taking place in 2014? What are your plans for this year with your pet? Let us know in the box below.