Why your cat is spraying and how to stop it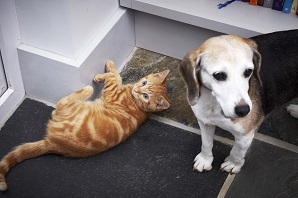 Q: My Siamese female cat, Bella, has started spraying. I thought only male cats sprayed?
A: All cats will spray - it is natural marking behaviour. Cats may spray when something has upset them, their core environment has changed, or another cat has entered their garden or house. Bella may be spraying to signal to the other cat to keep away from her territory. I have also come across some Siamese that have learnt to spray to get their owner's attention!
Inga MacKellar, animal behaviourist