Controlling your dog's barking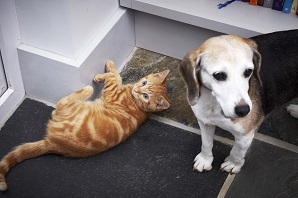 Q: My dog loves people, but she constantly barks at the postman and delivery people. Why might she be doing this?
A: This is quite a common problem with dogs. As dogs are pack animals, they have a very strong sense of territory. The most common reason why dogs bark at people who come near their territory is to make them go away. And, in most cases, the people do go away, for example the postman or newspaper boy or girl, therefore the dog believes that this is due to their barking. This perceived success increases the dog's confidence to bark at the next potential intruder and so the barking escalates. If this pattern of behaviour is allowed to continue over a period of time, it can become an automatic reaction.
Inga MacKellar, animal behaviourist