How to adopt a rescue dog
---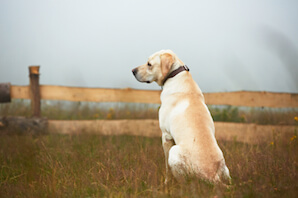 Adopting a rescue dog can be life-changing experience for you and your new pet.
However, many rescued animals will have experienced a tough start to their life and need people who will give them all the love and attention they missed out on.
Because of that, any person considering rehoming one of these dogs should think long and hard before making such a big commitment. Here are some of the questions you will need to ask to get the full picture…
Am I ready to adopt a rescue dog?
The fact you are rehoming a rescue dog raises some considerations you may not have to think of if you were giving a home to a non-rescue dog.
Are you really ready for the responsibility of caring for a vulnerable animal? Do you have the time and patience required to cope with any behavioural issues? How will your family and existing pets cope with the new addition?
Where can I go to adopt a rescue dog?
If you feel you're ready to provide a loving home for a rescue dog, then the next step is finding a reputable rehoming centre in your area.
A quick Google search will show your local centres but you should conduct your own enquiries about how good they are.
Ask friends and family for recommendations and research online to ensure you pick the right centre.
Petplan partners who can help you include: Battersea Dogs & Cats Home, Blue Cross and Dogs Trust.
Which dog is right for me?
Once you've found a centre and are sure you're ready to rehome a rescue dog, it's important to keep asking questions to make sure you find the right dog for you and your family.
Considering things like the age of the dog and their breed is vital to ensuring you're able to care for them properly.
Speak to the rehoming centre staff who will offer advice and, having got to know the dog during their time at the centre, are in a great position to assess whether you and the dog will be a good match.
What next?
Adopting a rescue dog is a big undertaking and one that shouldn't be taken lightly – just as it is with owning any animal.
Making sure your home is fit for a dog is an important first step but things like regular exercise, good diet and veterinary check-ups are vital to ensuring their long-term health and happiness – as well as giving them plenty of love and attention.
Other areas that need to be addressed by all responsible pet owners include microchipping your dog, getting the correct inoculations and the right dog insurance.
Have you adopted a rescue dog? Are you considering rehoming an animal? Let us know your story and any advice you may have for potential adopters below…
---