How Your Pet Can Help With Your New YearNew Year's resolutions: how your pet can help you keep yours!rsquo;s Resolutions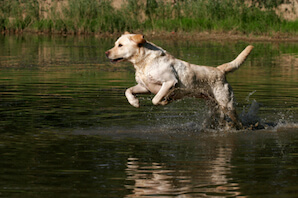 New Year's resolutions – a lot of people make them, but not many people are able to keep them.
However, if you're able to get your pet involved with your goals for 2015, then we think there's a good chance you'll be able to stick to your plans.
Here are some of the most common New Year's resolutions people make and how your pet can help you achieve them…
Get healthy
Perhaps the most common resolution. Getting healthy in the New Year tends to mean joining a gym or starting a new diet but, for dog owners, getting healthy could involve more regular walks or runs with your dog and less sweating in front of gym mirrors.
With older dogs, aim for regular, shorter walks and don't suddenly increase the amount of exercise they get as this can leave them stiff and sore the next day.
You and your pet should have regular visits to your doctor or vet so, while you're getting healthy, why not book an appointment for you both in January? It's also vital to keep on top of things, like ensuring you have the correct cat or dog insurance cover, so January is a great time to make sure everything is spot on.
Spend more time with your family
Most animal-lovers consider their pet a member of the family so this New Year's resolution is perfect.
Spending some quality time with loved ones could involve trips away or simply putting aside time to spend with your family at home.
Whether you want to play with your pet in the garden or stay warm inside with a film, you can spend quality time with the people (and animals!) who mean the most to you.
Visit new places
Making an effort to visit new places is a great resolution and having a pet at home should be seen as an incentive rather than a hindrance when it comes to getting away for the weekend.
With hundreds of great dog walking locations across the UK to entice you – and more and more hotels and house rentals becoming pet friendly – there's really no excuse to stay at home.
What's your resolution going to be this year and does it involve your pet? Let us know below…