Cat's yowl keeping you up? Here's what to do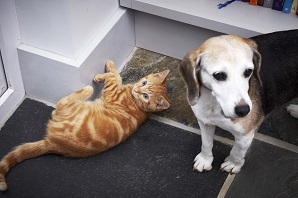 Q: My three-year-old Burmese yowls loudly at night, stopping us (and possibly our neighbours) from sleeping. What can we do?
A: Burmese cats are a vocal breed. You mentioned that you shut him in for the night, but cats are crepuscular (twilight) hunters and he may want to be outside. I would think about giving him some activities to do. Rather than feeding him from a bowl, hide his dried food in an empty toilet roll tube with some tissues at either end, or make holes in a small empty plastic bottle and fill it with food for him to bat about. This may help satisfy his hunting instincts, letting you get some shut-eye.
Inga MacKellar, animal behaviourist