New Years resolutions for pets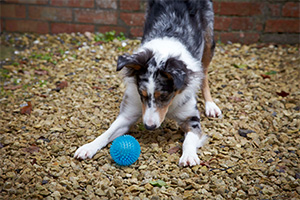 New Year's resolutions for pets: do more of what they love!
New Year's resolutions are as much a part of the festive season as Christmas trees and decorations.
However, for many of us, the Christmas trees and decorations last a lot longer than our resolutions!
So, rather than making unrealistic promises about going to the gym eight times a week and eating nothing but kale and quinoa, why not make some resolutions for your pets?
Petplan takes a look at some of the best things you can do for your pets in the New Year by doing more, not less, of the things they love…
Exercise more
Often we aren't the only ones who put on a few extra pounds over the festive period. With less daylight and more cold nights, getting out and about with your dog can sometimes be a lot more difficult.
Put this right in January and make the most of an emptier social calendar by going on slightly longer walks in the evening and exploring new and interesting areas on those non-hungover Sunday mornings!
Your dog will benefit from the extra exercise and the stimulation of these new places. Alternatively to dog walking, there are many different activities to keep your dog fit and healthy.
Play more
Cats can sometimes get overlooked in the fitness stakes but just because they love curling up on your lap and cuddling doesn't mean they shouldn't be exercised as well.
Many cats love to play so invest in toys such as climbing trees or laser mice so they can play indoors during the colder winter months and stay happy and healthy.
Socialise more
Dogs are often incredibly social animals – anyone who's ever seen their dog playing with other dogs in a park can attest to that!
So why not help them – and yourself – socialise more by joining one of the many dog walking clubs around the country.
These clubs meet on a regular basis for owners and their pets to get to know each other and have a great day out.
Have a quick Google for dog walking clubs in your area and you're sure to find something to suit you and your pet down to the ground.
Experiment more
Just like us, pets can become bored with the same routines, so try out new things with your pet to keep them healthy and stimulated.
Things like dog yoga may sound strange but many dogs really enjoy taking part and the interaction they have with their owner, while taking your dog with you on your run can also help stimulate them, energise them and help you bond.
Similarly, cats are naturally inquisitive animals and love to explore. Set up obstacle courses or give them new things to climb in and around your house.
They may take to it or they may not – but either way, keeping your pet stimulated is great for both their physical and mental health.
Do you have any tips for New Year's resolutions for pet owners? Share your tips and resolutions below…