Recognising Animal Charities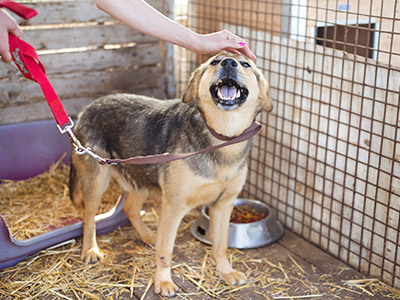 We all love our furry friends, we take care of them and in return they give us their love and affection, but sometimes they aren't capable of looking after themselves or someone has refused to look after them. In unfortunate cases like this, we have numerous animal charities here in the UK to ensure that these pets are well-looked after and often find them new homes of their own. Petplan takes a look at some of the most important animal charity work being done and how it helps pets that need this love and care.
Live in Care and Rehousing
One of the most important forms of animal charity work is temporary and permanent housing for animals in need of help. This service not only keeps animals off the street, where they can be a danger to those around them or themselves, but it also keeps them fed, socialised and gives them the opportunity of finding a new home.
Battersea Dogs and Cats is responsible for the care of at least 500 animals at any given time, roughly 50% dogs and 50% cats. The organisation state that they care for as many as 7000 animals a year and have helped over 3 million pets in their lifetime, and this is just one of many charities around the world offering this service.
Many charities around the uk believe in caring for every animal they find no matter the time or cost, attempting to find new homes for every animal while caring for them in the meantime.
Awareness and Litigation
Animal charities don't only care for the animals in the present, they also help to ensure that no animal will be put into this situation again. The law is a powerful tool that charities can use to set precedent for the protection of animals and make an example of those who actively seek to harm animals.
The Scottish Society for the Prevention of Cruelty to Animals (Scottish SPCA) was established in 1839 and became one of the leading charities seeking legal protection for animals. In 2016 the Scottish SPCA's investigations led to 33 bans on keeping animals, 5 life bands, 25 fines (£12,210), three jail sentences, and 13 community Payback orders, for the offenders.
Thanks to the tireless efforts of charities and advocacy groups, the UK has some of the strictest animal welfare laws in the world.
Humane Treatment
Housing animals can be tricky, especially when some cats or dogs have become stray or even reverted to being feral. This means that they will struggle or find it impossible to ever socialise with humans again and unfortunately many believe the only way to deal with this is to put these animals down.
However, several animal charities have shown that just because an animal may struggle to interact with humans or be rehomed, it is still a living thing and worthy of a good life. The Dogs Trust is another staple of British Animal welfare and one of the charity's guiding principles has always been to "never put a healthy dog down" and curtail the number of animals that are euthanised each year.
Of course, the charities listed under each heading do far more work than what we have listed here, in fact most of them could quite easily fit under every heading. The amount of work done for our pets by these animal charities should never be underestimated, and there are plenty more out there than those on this list. It's good to know that whatever is happening, there are always dedicated professionals looking out for those animals who can't care for themselves.
Petplan works with more animal rehoming charities than any other pet insurance provider, and we're committed to supporting charities in any way we can. Do you know a deserving animal charity, volunteer or employee who goes above and beyond to help animals? You can nominate them now for the 2019 Petplan & ADCH #AnimalCharityAwards at https://www.petplan.co.uk/about-petplan/charities/awards/. Nominations close on the 25th January 2019.
Battersea: https://www.battersea.org.uk/
Scottish PCA: https://www.scottishspca.org/
Dog's Trust: https://www.dogstrust.org.uk/