The best autumn dog walking locations in Great Britain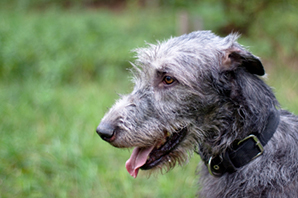 Getting out and about with your pet is one of the best things about being a dog owner – and there's no better time to do it than autumn.
We've already dealt with how to keep your pet healthy and safe in autumn but now it's time to look at where you and your dog can go to make the most of these great months.
Check out five of the best places for autumn dog walking below and let us know of your own personal favourites…
Rhossili Bay, Gower
It might not be right on your doorstep, but a trip to the very end of the Gower Peninsula in south Wales is well worth the slog.
Regularly voted amongst the best beaches in Europe, Rhossili Bay provides great views and, in the autumn months, the dying ferns turn the area a beautiful autumnal orange.
The massive beach gives you plenty of room to let your dog run loose, while The Worm's Head Hotel is the perfect place to warm up and enjoy the views in comfort – what more could you want?
Hampstead Heath, London
There are plenty of great parks in London that are great for walking your dog – but Hampstead Heath pips them all in the autumn.
For a start it's absolutely massive (790 acres), but the rugged nature of the heath means there's plenty of areas for your dog and yourself to explore.
There are stunning views across London and where you can take in the size of the city, and plenty of coffee shops and pubs to relax in nearby.
Glen Finglas, Trossachs
Recommended as a great autumn walk by President of the Woodland Trust, Clive Anderson, this area of Scotland has been described as the Highlands in miniature and looks spectacular in the autumn.
Offering amazing views for the more adventurous walker and beautiful woodland area for those more inclined to stroll than hike, Glen Finglas has plenty to keep you and your dog happy – including a lovely tea room at Brig o'Turk.
Calderdale Way, West Yorkshire
If you're after something a little more strenuous than a stroll among the leaves, then Calderdale Way in West Yorkshire is worth some serious investigation – and preparation.
The Way is a circular 50 mile track that takes in local attractions such as Clay House, beautiful woodland paths and settlements such as Todmorton and Brighouse.
If you're not quite feeling up to a 50 mile walk though, don't worry – the route is sectioned off into several smaller walks that will leave your feet un-blistered and allow your dog to enjoy themselves too.
Your local area, Near your Home
Not everyone will be lucky enough to live near one of the walks mentioned or be able to get there in time to make the most of the autumn months.
However, there will undoubtedly be somewhere near your home that will come into its own during autumn.
Get out with your dog and explore – go down a street you've never been down or to a park you've never been to – it's a brilliant time of year so make the most of it!
Where do you love to go in the autumn? Let us know your top tips for a cold weather walk below...