How to keep your cat or dog safe in the summer months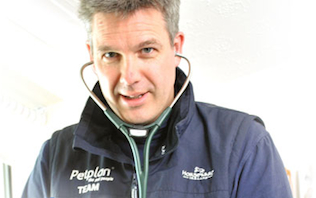 The summer is an amazing time to be a pet owner – long walks in the warm evenings and afternoon's spent in the garden mean plenty of fun for both you and your animal.
However, there are added risks to be considered with all the extra time spent outdoors.
Ahead of Petplan's annual Old Windsor Fun Day in association with Battersea Dogs & Cats Home, we asked vet Brian Faulkner what his top tips for are for keeping your pets safe over the warmer months…
Be wary of BBQs…
"While most people are aware of the dangers of letting your dog eat unsuitable food in the home, people can be distracted when having a party or BBQ outdoors.
"Make sure your dog doesn't eat scraps from the floor left by guests – such as spare ribs, chicken bones and corn on the cob. They can cause big problems for canines, including the risk of choking.
"Ensure their safety by making sure they can't get up onto picnic tables and that things can't be pulled down."
Cats can get sunburn too…
"Cats love to spend more time outside in the summer months. Much like us, they want to make the most of the warm days and light evenings.
"However, white cats in particular are prone to getting their ears and nose burnt if they spend a lot of time outdoors.
"You can prevent this by rubbing sunblock into those areas before they go out in the morning. They may try to lick or wipe it off, but it can make a real difference."
Think of your dog on long walks…
"When most people go on long walks they will take food, water and appropriate clothing – and the same things should apply to your dog.
"Ensure you have plenty of water for your dog as the more they pant in the hot weather, the quicker they become dehydrated.
"It's also advisable to take some sort of portable tent or collapsible shade to keep them cool."
Check for cats if you go on holiday…
"Cats are incredibly agile and can get into spaces that you wouldn't think possible.
"Before you go on holiday and lock up your house, check your garage and other areas for cats who may have sneaked in.
"If they get trapped for a long time they can become badly dehydrated which can lead to a lot of very serious problems."
Do you have any top tips for keeping your pet safe in the summer? Let us know below…