How to stop your dog chewing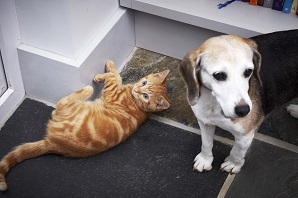 Q: My 10-month-old Lurcher bitch, Poppy, has chewed and destroyed my mobile and TV remote. Why is she doing this?
A: Owners often accept that very young puppies will chew, but teething can go on a lot longer than the early 'puppy' weeks. Adolescent dogs may chew as adult teeth are still 'settling' in. Make sure she has a variety of chew toys, available at all times. However, destruction can occur for other reasons. Does she chew things when you are at home or not? Some dogs learn that chewing stolen items gets their owner's attention. Others may chew if they are distressed or left alone at home. In the meantime, make sure you keep potential hazards, like your phone, out of her reach.
Inga MacKellar, animal behaviourist