How to take the perfect pet photograph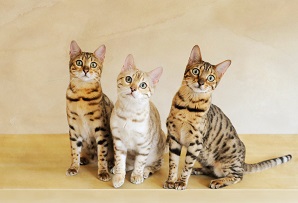 Taking a great photograph that captures a family member perfectly is not easy – and when your subject happens to be a pet, things become even trickier.
No matter how many times you point and press and bribe with treats and toys, trying to get the perfect snap can often prove a frustratingly difficult endeavour.
So, to help you capture your pet's personality perfectly, Petplan spoke to award-winning photographer and Paws Pet Photography founder, Paul Walker, to get his top tips on how to get the most out of your pet pictures…
Hi Paul, what made you want to become a professional pet photographer?
"When I was younger I had a camera that I would use to take photos of the family pets – I always felt confident that I could do a good job of representing the animal. However, it wasn't until the year 2000 that I started to take my amateur interest much more seriously."
What has been the highlight of your career so far?
"It would have to be receiving a Fellowship Distinction in 'Environmental Pet Portraiture' from the Master Photographers Association in 2009 – I'm the only UK photographer ever to receive the award. I also got the Scottish Master Photographer of the Year from the MPA in the same year, so that was very special."
What is your philosophy when it comes to taking pictures of people's pets?
"I like to get across the idea of how they move and interact with their environment. I think it's really important to capture the spirit of the pet and try to encompass their personality as much as possible.
"I also try to make sure the eyes are as clear as they can be. Depending on the breed characteristics, the eyes are often the most important aspect of their personality."
What are the biggest mistakes that amateurs make when taking photos of their pets?
"Planning is so important. A lot of amateurs I work with in my workshops just take lots of pictures and hope that one will turn out alright. Be clear about what you want to achieve before you start taking pictures.
"Make sure there's no clutter in the background and that the light is good – and be patient!"
Do you have any big plans for the future?
"I'm hoping to do a cat photography workshop soon but, beyond that, I just want to keep taking photos of animals and enjoying what I do."
Visit Paws Pet Photography for more information or follow on Facebook and X