Get some honest vet advice and top pet-care tips from our resident vet, and find out what he loves most about his work.
---
What are the top things owners can do to be proactive about their pets' health?
One of the best things pet owners can do is speak to their vet about setting up a healthcare plan for their pet. These plans typically involve a year's worth of internal and external parasite treatment, plus vaccinations. I also recommend that owners check their pets' overall health once a week (here's how to do it with dogs) so that any problems can be resolved as soon as possible. If an animal's ears or eyes need cleaning frequently, for example, there may be an underlying health issue your vet can help with.
Good nutrition also makes a huge difference, so be sure to choose a quality food designed for your pet's specific life stage. Lastly, appropriate levels of exercise, plus training, will help keep your pet mentally stimulated, which helps to avoid many behaviour issues.
What are the most common health problems you tend to see, and can owners do anything to address these?
There are plenty of symptoms I see in day-to-day vet practice, ranging from coughing and sneezing to lumps and bumps. There are so many different reasons why our pets show these symptoms, and it's difficult for owners to prevent all of them entirely. Combining a good healthcare plan with the right diet and exercise can go a long way to preventing any symptoms that are due to lifestyle choices.
It's also important to remember that no matter how attentive we are to our pets' lifestyle, they can still develop illnesses or have an accident – and at that point, you'll want to seek veterinary support as soon as possible.
What's the one piece of advice you find yourself giving most often to pet owners?
It always comes back to making sure your pet is well fed and well trained. Our pets need fuel from their food and freedom to move. Nutrition plays a huge part in our pets' overall physical fitness. If you're not offering the appropriate nourishment, your pet's body can't function as well as it could.
Training is very important for our dogs, but there are also plenty of tricks you can teach your cat or rabbit, which can not only provide important bonding with your pet and mental stimulation but also help with keeping them calm for vet visits. I also talk a lot about taking the time to do your research and choosing an appropriate species or breed of pet that's going to fit into your lifestyle.
Why is it so important to make sure your pet is up to date with vaccinations?
Vaccinations help protect your pet against a range of diseases, some of which can be fatal. Dogs, cats and rabbits can get vaccinated against multiple diseases within one vaccination shot. While some of these last for over a year, others will need an annual booster. It's important to make sure your pet is always up to date with all their vaccinations by booking an annual check-up with your vet. Even if your pet doesn't mix with other animals, there are certain types of diseases – for example, leptospirosis in dogs – that they can pick up from their environment, so the importance of vaccinations should never be ignored.
What are the most rewarding moments of being a vet, and what are the challenges?
Knowing that we've saved a pet's life is incredibly rewarding, but just as important for me is knowing I've helped relieve a pet owner's distress and concern when their pet is unwell. As vets, we help pets out of medical conundrums – but that goes hand in hand with helping people, too. I've been a vet for a long time, and while I might see the same symptoms in a lot of my cases, they're never in the same context, and I really enjoy that variety.
In terms of challenges, I enjoy using reasoning and logistics when trying to make a diagnosis – as there's always more than one cause for the common symptoms that we see. The information we can get from clinical examinations and client history is limited, so we can't tell what caused a lump from feeling it, or know what caused a heart murmur by listening to it. The information we get from physical exams can also be limited. That means it can be a challenge to help pet owners understand why we might need to carry out additional diagnostic tests.
Sometimes, the costs associated with multiple diagnostic tests can be stressful for pet owners, and that's often where pet insurance can help remove at least some of the stress. A lot of my job comes down to managing uncertainty. I often say that stress equals uncertainty multiplied by urgency. Uncertainty and urgency are two constants in vet practice, which we have to manage both for owners, and ourselves.
How did you come to work with Petplan?
I started working with Petplan in 2008, after winning the Petplan Vet of the Year award, doing work across radio, social media and video. One of the things I enjoy most about working with Petplan is having the opportunity to explain why there may be uncertainty around a pet's illness, and helping owners to understand and make sense of their pet's symptoms.
I also enjoy working with other veterinary professionals to help them understand the best ways to use and talk about pet insurance responsibly and ethically. A big part of pet ownership is the potential financial obligations – and pet insurance can certainly help offer peace of mind along the pet ownership journey.
Do you have a question for our experts? If there's a pet health or behaviour issue you'd like us to tackle in future, do get in touch using the #PethoodStories tag on Instagram or X.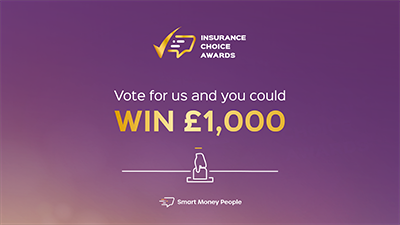 Do you think we're doing a good job? If you do, please vote for us in this year's Insurance Choice Awards. Plus, you'll also be entered into a prize draw to win £1,000 (Ts&Cs apply)