How to keep your pet healthy and safe in autumn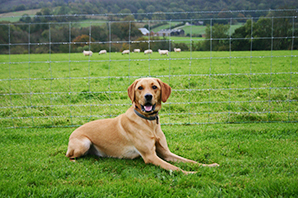 Having just been through one of the driest and warmest Septembers on record, it's all too easy to forget that autumn is well on its way.
And while the problems that summer and winter can pose for pets and their owners are generally well known, there can be important issues to overcome in the transitional autumn months.
Below are just some of the health and safety issues that cat and dog owners may need to look into as the nights draw in and the temperatures drops…
Ensure dogs get plenty of exercise
For a vast majority of people, getting out of the house and exercising is infinitely easier in the summer.
While it might be okay for you to forget your 5am jog on a particularly wet and cold autumn morning, you can't neglect your dog-walking duties – whatever the weather.
Make sure your dog continues to get plenty of exercise and, if you do have to miss a walk or exercise session because of bad weather, ensure you make up for it as soon as is practical.
Make sure your pet's diet remains balanced
There's plenty of animal lovers who will tell you that, as it gets colder, you need to fatten your pet up to insulate against the dropping temperatures.
However, while that may be somewhat true if your dog spends a lot of time outdoors or is a working dog (some additional calories are needed to keep their body temperature regulated) the same isn't true for all dogs.
If your dog spends a vast amount of their time indoors then there is no need to add any additional calories to their diet – the same applies to cats.
As always though, consult your vet to ensure your dog gets the correct dietary advice for them.
Make sure you're both safe
With the night's drawing in and things about to get even darker (the clocks go back on 26 October) it can become almost impossible to walk your pet in the daylight.
Ensure both you and your dog are safe when out before the dawn or after dusk by wearing bright clothes and even taking a torch with you if there aren't many street lights about.
Similarly, you may want to ensure your cat comes into the house a few hours earlier than in the summer months to keep them safe and warm as the light and temperature drops.
Do you have any top tips for autumn safety? What have your experiences been like? Let us know below…