Most Popular Pets In The UK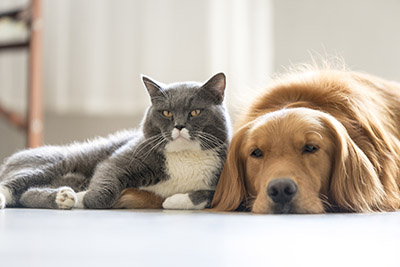 The UK's Most Popular Pets, Revealed
What's the most popular pet where you live?
Here in the United Kingdom, it's no secret that we are a nation of animal lovers: there is an estimated 51 million pets residing in homes across the UK. Considering that the UK has a population of 66 million, that means there is more than one pet in every other home across the nation – but what is the most sought-after pet in Britain and does pet popularity differ by postcode?
Petplan's 2018 Pet Census, the largest pet ownership census to date, provides unrivalled insight into the UK's pet-owning households and their furry friends. In celebration of National Pet Month, Petplan takes a look at which pet reigns supreme in the (United) Animal Kingdom and explore if certain regions influence which pet you pick.
Take a look at the infographics to get the lowdown on which pets are most popular near you and read on to discover our 2018 Pet Census highlights surrounding UK pet popularity.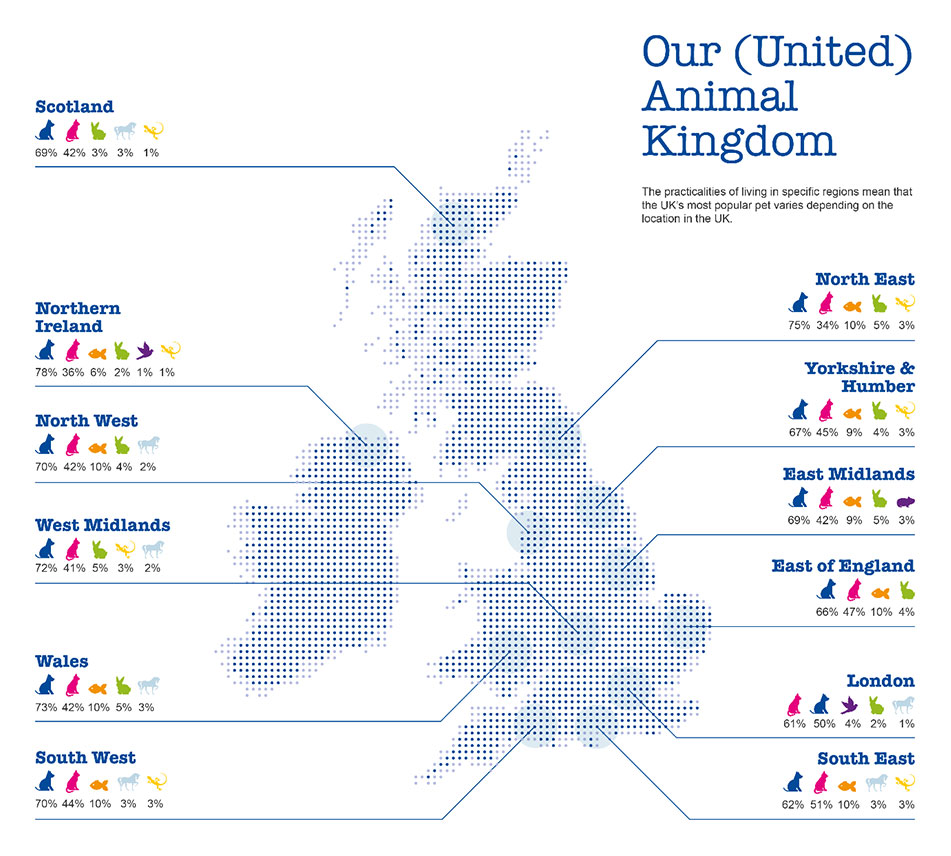 Earning the Title, Man's Best Friend
Using insights from over 60,000 UK pet owners, our 2018 Pet Census has unearthed that Britain's favourite pet is the dog, winning by a landslide. 67% of our Census respondents were dog owners, though this may come as no surprise due to the long-standing and legendary human-canine bond.
Delving further into pooch popularity, the Labrador Retriever (12%) is top of the charts as the most common canine in UK households, appreciated for its warm, friendly temperament and loyal nature.
Coming in at second place on the pet popularity scale is cats, with 45% of our Census respondents being feline fans. The top kitty of choice is the Moggy (51%), followed by the British Shorthair (24%).
Surprisingly, third place was fish at 9%, closely followed by pets, such as rabbits, horses, reptiles, rodents and birds which all averaged between 4% and 2%. However, a significant number of pet owners have more than one type of pet, with 31% owning both a dog and a cat, and 84% of horse owners owning at least one dog.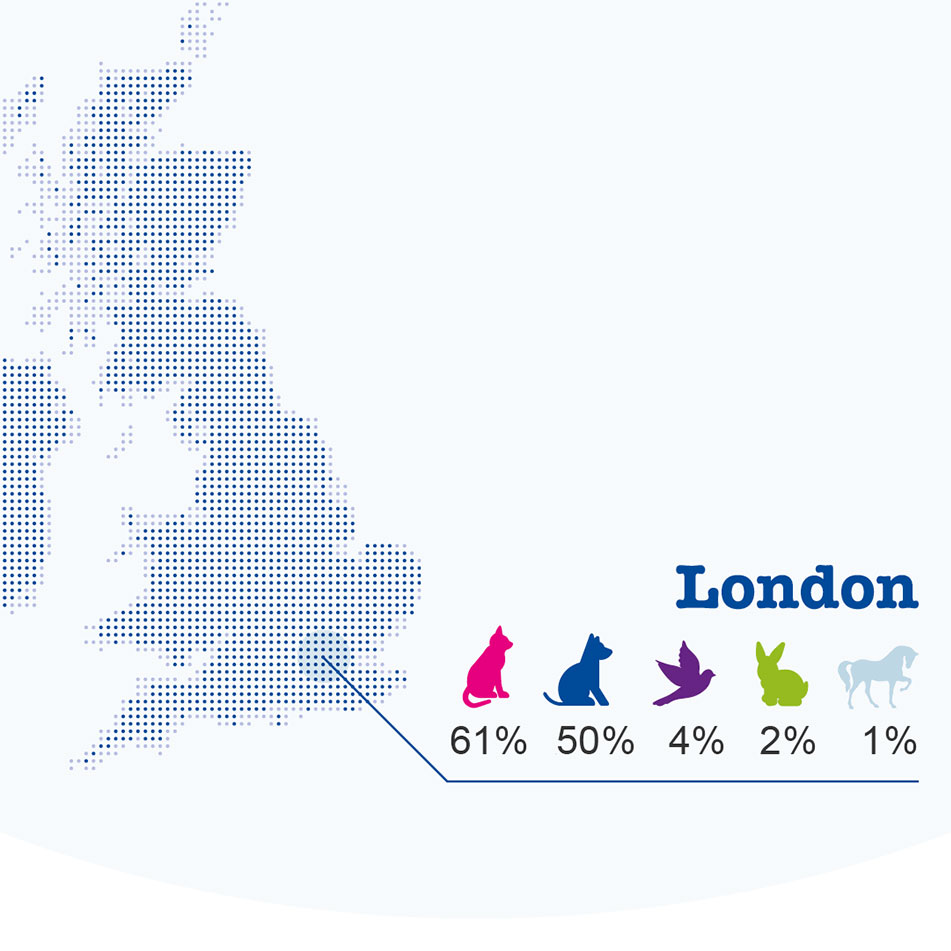 London's Pet Preference Differs from Other UK Regions
In almost every area of the country we found that dog ownership far outpaced cat ownership. In some areas, such as Northern Ireland and the North East, this margin was as high as 40% where dog ownership rests at 78% and 75%, respectively. It seems the further north you go, the more popular our canines become.
However, one area that bucked this trend completely was London, with 61% of pet owners living in the capital city owning a cat. Possessing a passion for solo exploring and being independent at heart, felines naturally require less monitored exercise than dogs. Dogs need a lot of exercise, but to get that exercise they also need someone to be with them to keep them safe. Due to Londoners living in a fast-paced, urban environment, it's understandable that cats are preferred for their independent nature.
Dogs are also much larger than cats on average and need bigger home and outdoor spaces to ensure that they live a healthy and happy lifestyle. Whilst cats still thrive within a larger space to roam around, they nonetheless can live happily with less space than dogs and certain breeds are recommended to be kept indoors, including Ragdoll cats.
These factors combined are good indicators of why cat ownership in London is higher than dog ownership. With less room to run around and more expensive properties, cats are much more adapted to urban life, even if they're outdoor cats.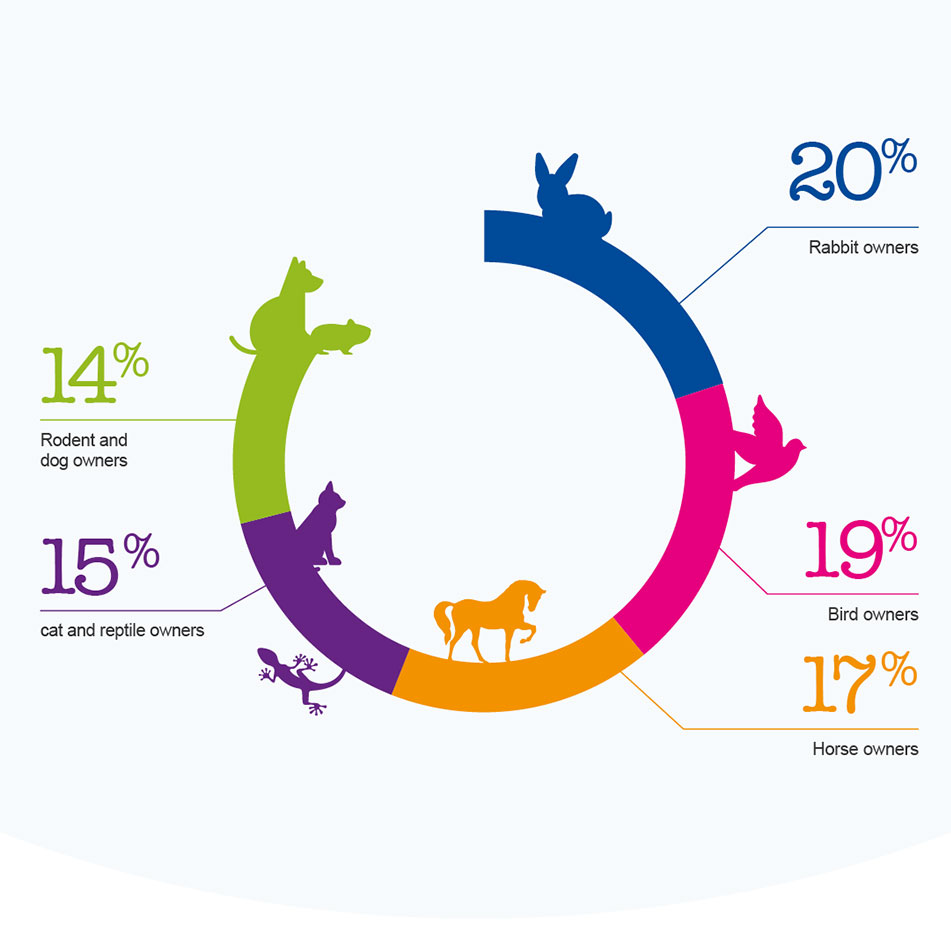 Pets Are the Family We Choose
Providing an unrivalled level of insight into the lives and attitudes of the UK's pet-owning households and their furry friends, Petplan's Pet Census revealed the key theme that pets are the family we choose.
No matter what pet people own, between 10 and 20% of owners would always arrange their lives around their pets. Though dogs may spring to mind as requiring the most family adaptation, surprisingly rabbits owners (20%) are the most likely to fit their lives around their pets.
From this we can infer that while dogs and cats may be the most popular, it seems that rabbit owners are the most passionate about their pets being a big part of their family life.
Our Census also uncovered that 49% of UK pet owners have stated that they believe their pet is a family member and 37% of pet owners have stated that they put their pet's needs above their own.
It's easy to see where our animal-loving reputation comes from when the numbers are in front of you.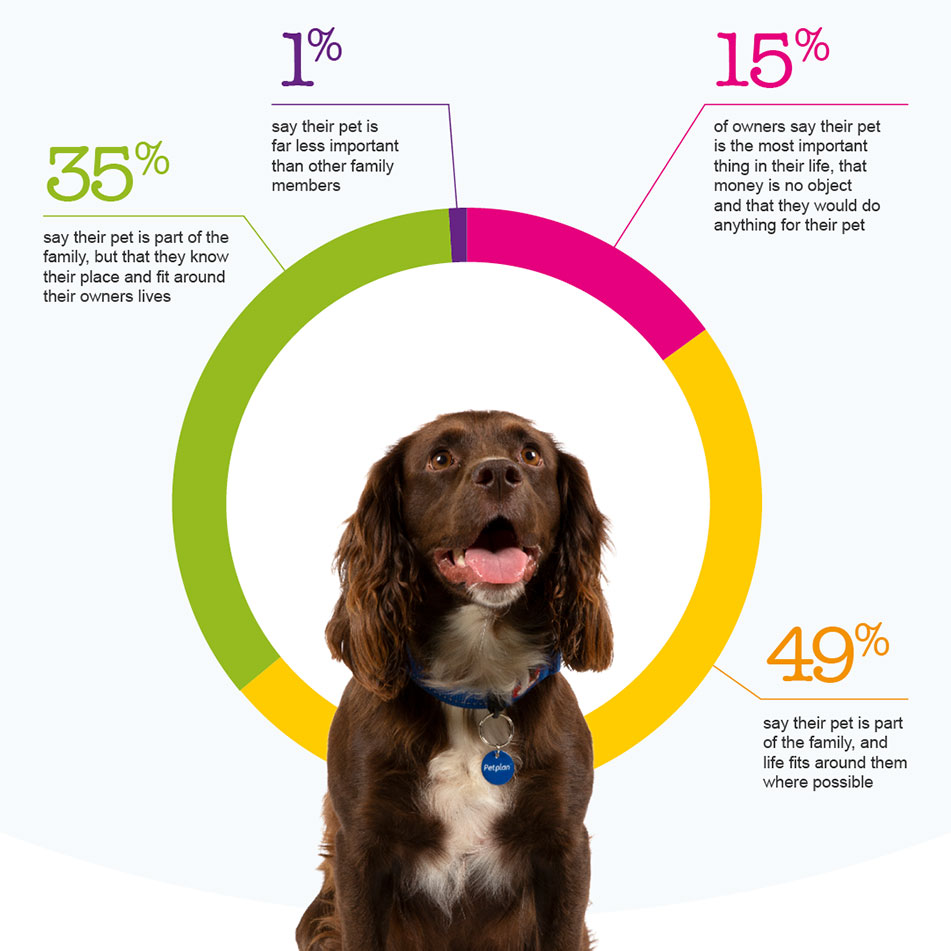 Related Articles