Has your dog got diabetes?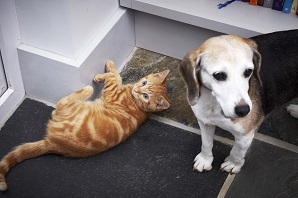 Q: My nine-year-old spayed Cocker Spaniel has started drinking a lot and always licks her sides afterwards. She is not overweight and gets plenty of exercise. Could she have diabetes?
A: It's possible, so take a urine sample from your Cocker in a clean jar and give it to your vet for testing. If there is glucose present in the urine, then diabetes is the likely cause, and your vet can complete blood tests to confirm the diagnosis. Excessive drinking, or polydipsia, can be seen in many conditions from glandular disorders to kidney disease, although it could just be that warm temperatures or dry indoor environments are causing your dog to consume more water than usual.
Scott Miller, vet